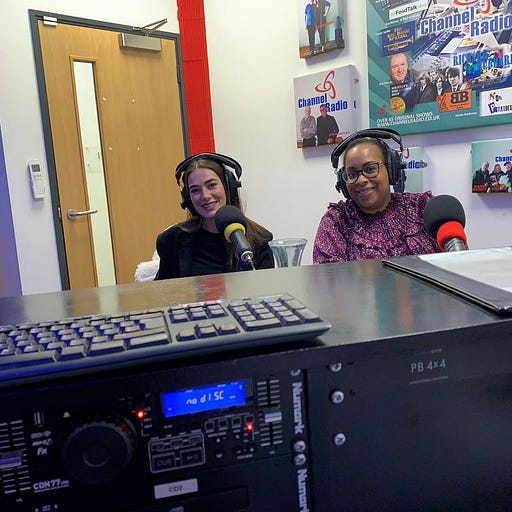 Mar 18 • 1HR 1M
Start Up, Branding and Marketing Stories with Ashlee Cooper
This is where you can listen to the shows recorded in our UK Studio and uploaded here, advert free, for subscribers.
This week's episode featured Ashley Cooper, the Director of Raffingers Marketing and Partner at Raffingers Chartered Certified Accountants. With her expertise in marketing and strategy, she shared her thoughts about surrounding yourself with experts and upskilling to learn more, as well as her favourite books.
Our co-host for this episode is Jemma Fairclough Haynes, founder and CEO of Orchard Employment Law - what a powerful team for this show!
Ashley also gave advice about finding the right balance between doing what's best for business and staying true to your values.
Tune in next week for more inspiring stories and ideas!
Subscribe to our monthly supporters paid subscription to join the monthly online networking for global women in business
The Women In Business Radio Show is a reader-supported publication. To receive new posts and support my work, consider becoming a free or paid subscriber.