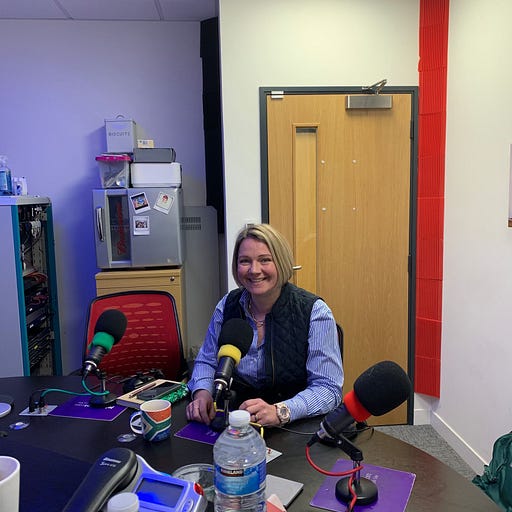 Mar 6 • 1HR 53M
Personal Branding Unwrapped with Susie White
This is where you can listen to the shows recorded in our UK Studio and uploaded here, advert free, for subscribers.
After a brief interlude at the start where we wander off into being shocked about how old we are as business women, we dive into personal branding with branding expert Susie White.
Tune in for the wonderful volume button advice and how you absolutely don't have to compromise who you are - and this is the secret to making that work.
Join the Monthly International Networking - Online

To support the show, stay connected, get the ad-free podcast and join in the monthly community networking visit our Substack and subscribe now