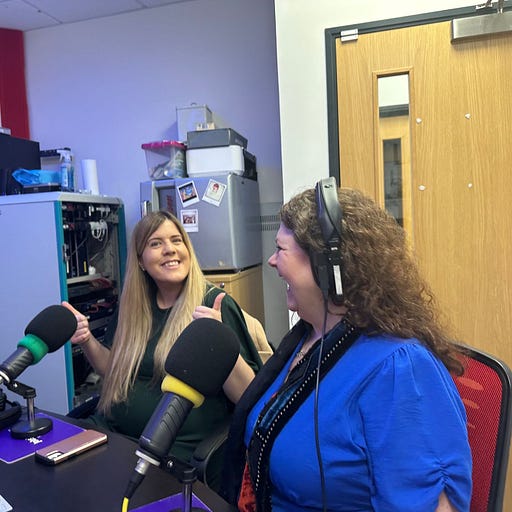 Apr 7 • 54M
Managing Mental Health For Business Owners and Leaders
Mental Health in the workplace may be a hot topic right now, but how do you actually deal with it in practical terms. How do you actually start the conversation?
This is where you can listen to the shows recorded in our UK Studio and uploaded here, advert free, for subscribers.
Our guest in the studio is Laura Burke, creator and host of the podcast You Do You Hun. Using her experience working for organisations such as Mind, Laura has some down to earth, practical steps you can take to not only start THAT conversation with your business partner, collaborator and team members, but how and what you can say to move things forwards without becoming their counsellor or causing distress.
Also in the studio with Sian are co-host Katrina Festorazzi of Fast2Foto and sales specialist Becky Collwell. Join them for a fun session with some real laughs. Who even thought squatting in the corner whilst you're cleaning your teeth could be a thing!
The Women In Business Radio Show is a reader-supported publication. To receive new posts and support our work, consider becoming a free or paid subscriber.