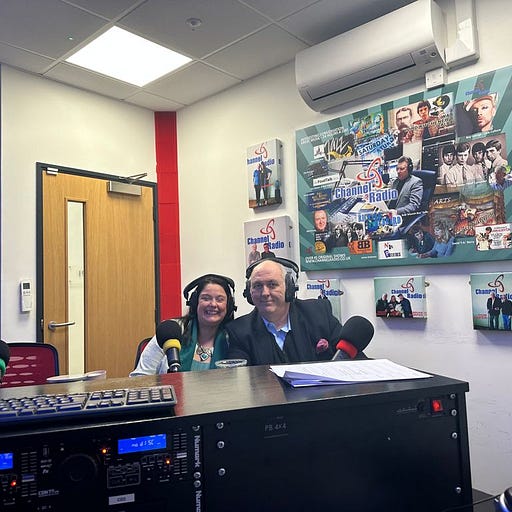 Apr 21 • 55M
Building Multiple Businesses with Accountant Michele Yianni-Attard
Have you been told you can't run a business with ADHD - or that you're doing too many things?
This is where you can listen to the shows recorded in our UK Studio and uploaded here, advert free, for subscribers.
Well, if you'd like to debunk that myth, this is the show for you.
Our guest in the studio is Michele Yianni-Attard, founder of Future Insight Consultancy and "Winner of Top 50 Women in Accounting."
In her business, Future Insight Consultancy, Michele has set out to create a diverse accountancy business and in the show we discuss her own journey with ADHD, how she manages it alongside her extremely busy life. The other key topic is the massive benefits of having a neuro-diverse workforce alongside balancing their needs with the demands of a client base.
Also in the studio with Sian are co-host Paul Andrews, host of The Business Bunker. Join them for a fun session with some real insights into client management, service delivery and growth opportunities.
Join the Monthly International Networking - and support the show
To support the show, stay connected, get the ad-free podcast and join in the monthly community networking visit our Substack and subscribe now